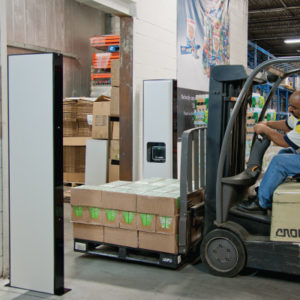 People. Technology. Experience.
RFID SOLUTIONS

 provides a complete range of RFID solutions to track the movement of supplies, assets, and products throughout the supply chain. Our detailed RFID Feasibility Analysis will show you exactly how RFID printers, readers, labels, tags, and cards can help you improve efficiency, reduce costs, and eliminate uncertainty.
EVERYTHING YOU NEED TO TRACK AND MONITOR YOUR SUPPLY CHAIN — FROM THE LEADER IN RFID
Effectively tracking assets throughout every stage of your business is vital to running an efficient operation.

combined with Zebra RFID solutions give you real-time visibility throughout your supply chain by giving you item level , hands free scanning with advance shipping audit at the door that allows you to streamline operations, maximize asset utilization, while avoiding unexpected surprises
Zebra RFID products are well-tested in practically every industry. In fact, Zebra has more fixed, hand-held, and portal RFID systems installed than any other RFID provider. And, with more than 300 RFID technology patents that have allowed us to deliver many industry firsts, you can count on best-in-class advanced technologies that will maximize the performance of your RFID solution.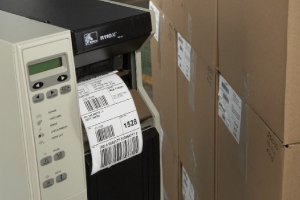 RFID PRINTERS FOR EVERY TAG PURPOSE
Every RFID solution starts with RFID tags. With our RFID printers, you can create whatever you need—from small itemlevel hang tags to case and pallet labels to photographic quality RFID-enabled identity cards. Our advanced proprietary technologies ensure that every tag you print is encoded with the right data.
RFID READERS FOR EVERY APPLICATION
Whether you need hand-held, hands- free, or fixed RFID readers, we've got a reader that is just right for your environment, designed to give you maximum asset visibility and the ability to capture and manage information for every critical business activity.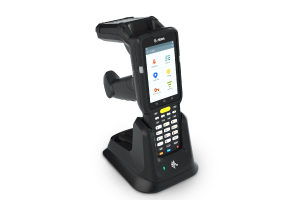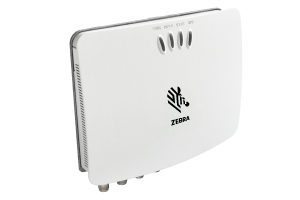 ANTENNAS TO MAXIMIZE RFID PERFORMANCE
With our complete portfolio of antennas, you can boost the performance of our RFID readers everywhere from the loading dock door to the point-of-sale.
LARGEST SELECTION OF STOCK RFID LABELS, TAGS, AND CARDS
Zebra offers the widest selection of in-stock RFID labels, tags, and cards, with options for general purpose, advanced, and specialty use applications to meet every business requirement.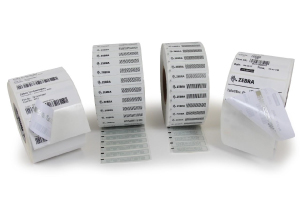 Partners for Visibility and Efficiency
RFID SOLUTIONS
Zebra RFID readers, printers, labels, and supplies can give you the visibility you need to keep operations moving. And Versona Systems is the Zebra Partner with the proven experience needed to build an RFID solution that works for your business.