[st_row][st_column span="span12″ ][st_text]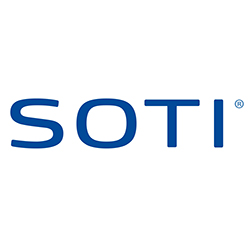 The partnership between Versona Systems and SOTI Inc. is a combine of industry expertise with Versona's knowledge of software and hardware with SOTI Inc.'s innovative industry leading device management software and mobile security. The partnership allows companies to have the remote access and management solutions that will fundamentally solve the challenges associated with deploying, managing, securing, and supporting remote mobile and desktop computers.
The solution that makes this possible is SOTI MobiControl. SOTI MobiControl is the mobile device management solution of choice for centralized control, robust security, instantaneous support, and enhanced tracking over any network for any size of deployment. Additional features that make this product a leader in the industry:
Comprehensive Windows Mobile Management in Web Console
Complete Windows Desktop Management in Web Console
MobiControl Management Overview Dashboard – Graphical Displays
Microsoft Exchange Filter – Block Access to Unauthorized or Non-Compliant Devices
Advanced Android MDM Features:
– Data Collection
– File Synchronization
– SMS Messaging
– Cloud to Device Message (C2DM) Messaging
– Location Services: Real time Device tracking & Historical Bread crumbing
– NitroDesk Touchdown Integration for Microsoft Exchange Configuration
Advanced Apple MDM Features:
– Apple Push Notification Messaging
– Agent Design Enhancements (File Explore, File Sync)
– MobiControl Device SDK for iOS devices
If you'd like to know more about Versona Systems partnership with SOTI Inc., please contact 713-654-8200 or Sales@VersonaSystems.com.
[/st_text][/st_column][/st_row]