[st_row][st_column span="span12″ ][st_text]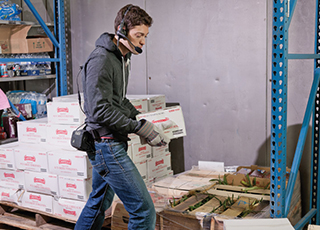 Wavelink accelerates mobile productivity with solutions that enable supply chain operations. Global organizations across industries such as manufacturing, retail, warehousing, and field service that rely on Wavelink enterprise mobility management, host-connectivity applications, and voice enablement solutions to connect mobile devices to supply chain management systems.
Versona Systems has a long partnership with Wavelink products that help ensure worker productivity in mission-critical mobile deployments, resulting in reduced costs that can contribute directly to operating margin. We offer three products from Wavelink:
Avalanche
Wavelink Avalanche provides the flexibility to manage mission-critical deployments across device types—from rugged mobile computers to consumer smart devices and tablets. The features of this product include:
Perform "Over-the-air" software and configuration changes
Manage wireless devices at remote locations
Support a diverse range of devices
Enforce security without adding additional infrastructure
Faster deployment of mobile apps
OS Updates without compromising productivity
Remote control for expedited support
Watch this video to understand why Avalanche ensures workers leverage the most from mobility, eases mobile deployment management for the administrator, and delivers the most efficient means to update mobile applications on workers' devices.
Velocity
The genuine power of the Wavelink Velocity Client is best realized through the administrative desk application. With Velocity, the traditional "green screen" is transformed into a modern smart device app. With this companion resource, you gain further control over the presentation of your mobile app, how users interact with it, and their devices as a whole. You only need to upload your existing screens to the Velocity administrator tool, customize HTML and CSS settings, and then deploy the changes to smart devices with the Velocity Client installed on them.
Speakeasy
Speakeasy is the fastest, easiest way to add voice to your Terminal Emulation or web-based application for increased productivity and operational efficiency. Watch this case study of Speakeasy https://youtu.be/e2nnrvtKiJk. Features of this innovative product include:
Add Voice in 30 Days or Less
No Modifications to Host System Required
No Middleware or System Interfaces to Buy
100 Percent Device-Based Voice Processingr
Improve Worker and Warehouse Safety
Reduce Training Times
If you'd like to know more about Versona Systems partnership with Wavelink, please contact 713-654-8200 or Sales@VersonaSystems.com.[/st_text][/st_column][/st_row]