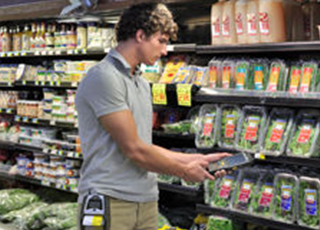 Looking to enhance customer service and loyalty?
Are your field service personnel faced with increasingly complex tasks?
Do your customers have high service level expectations?
Is your staff using mobile computing to improve communication, increase productivity, and streamline work processes?
Versona Systems offers MobileFrame software that can be used for:
Scheduling and Routing Optimization
Direct Store Delivery
Automated Vehicle Location
Remote Vehicle Diagnostics
Driver Logs and Hours-of-Service Tracking
Inventory Management
Field Worker Management
Driver Safety
This platform also offers code-free mobile app development, cross-platform support (iOS, Android, Windows, & more), mobile device management, military-grade security, GPS tracking, project administration, and more. Thus providing your field service business with unmatched ROI. We focus on two areas of Field Service:
Direct Store Delivery Solution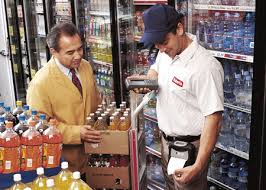 Our direct store delivery software provides everything a modern DSD business needs to thrive. Our software solution is designed to seamlessly integrate into your existing backend systems and, because it's based on the MobileFrame platform, there is no need for time consuming and costly custom coding. You can easily make changes to the mobile apps yourself. With this platform solution you can go beyond just direct store delivery operations and automate any other business process, including work orders, merchandising, and asset tracking.
Key Benefits of Our DSD Software:
Perform Trending Analysis and Production Adjustment In Real-Time
Improve Operational Insight Via Web-Based Reporting
Reduce Out-Of-Stocks and Days Sales Outstanding
Accurately Track and Optimize Inventory Levels
Ensure Delivery and Billing Accuracy
Use Demand Data To Optimize Sales
Optimize Pricing and Promotions
Identify Supply Chain Dynamics and Seasonality
A solid DSD solution requires a flexible software platform that offers both mobile functionality for real-time alerts and GPS, as well as, the ability to do drive vehicle inspections and accident reports. A delivery vehicle acts as a "mobile warehouse" by moving products from plant to warehouse, branch to retail store, and everywhere else in between. By having a software platform that is integrated, your business applications will contribute significantly to growing the bottom line and customer satisfaction.
Route Accounting Solution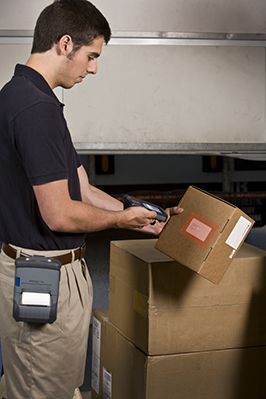 Route accounting is crucial to your Direct Store Delivery (DSD) business but many DSD organizations rely on outdated route accounting systems that are difficult to use and cumbersome to maintain. The key business driver for a route accounting solution is to reduce invoice and inventory errors, which in turn, reduces operating expenses by saving time for mobile and administrative staff and by improving inventory availability.
Our route accounting system utilizes the MobileFrame platform, allowing your organization to quickly and easily automate other aspects of your business such as pre-sales, inventory control, work orders, merchandising, asset tracking, etc. Once you implement the platform you can develop multiple applications to improve your business processes or the Versona team of experts can deliver a turnkey solution based on your business processes.
Key Benefits of Our Route Accounting Solution:
Real-Time Alerts and Statistics Including Accident Reports
Quickly Access Customer and Product Information
Reduce Order Processing Errors
Improve Response Times and Customer Service While Reducing Operating Costs
Better Understand Customers and Competition To Enable Targeted Selling For Your Sales Team
Enhanced Management Insight Via Web Reports and Management Dashboards
Adjust Delivery Schedules To Meet Customer Needs
Easily Manage Complex Pricing and Improve Collections
Quickly Determine Asset Location and Performance
Ensure Driver and Delivery Vehicle Safety
If you'd like to know more about Versona Systems capabilities in field service solutions, please contact 713-654-8200 or Sales@VersonaSystems.com.